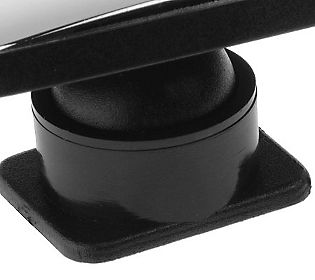 Everyone knows that the roads are dangerous and we take risks traveling on the roads every day in heavy traffic surrounded by noisy distractions and other vehicles changing lanes back and forth. Can you really afford to make mistakes or take these dangerous risks? So how do you make traveling safer and make the roads a safer place to be?
The answer is with a MaxiView Blind Spot Mirror. This state of the art automotive accessory can be installed at home, attached to your existing side mirrors in the upper top corner, where you normally only see sky. This is the only part of the side mirror not usually used by drivers and it transforms your side mirrors into a reliable blind spot mirror.
It is not considered safe driving to turn your head and check your blind spot manually, so the addition of a blind spot mirror makes this so easy and safe and removes any need to turn your head while driving. Once it is installed the MaxiView Blind Spot Mirror can be easily adjusted to suit the height and stature of any driver. It features a high tech ball swivel joint, allowing for 360 degree of movement and is attached using a super strength strip using adhesive that was developed for instant battle field stitches.
The lens is optically engineered, shatterproof, and fog resistant with a unique night vision feature which makes it 100% glare proof. The image produced with this lens is realistic, clear compared with some brands of blind spot mirror that use the fish eye bubble design. The MaxiView Blind Spot Mirror will increase your safety on the roads and takes the risk out of lane changing on busy suburban roads and freeways. As more people fit the MaxiView Blind Spot mirror to their cars, the roads will become a safer place and fewer collisions will occur.