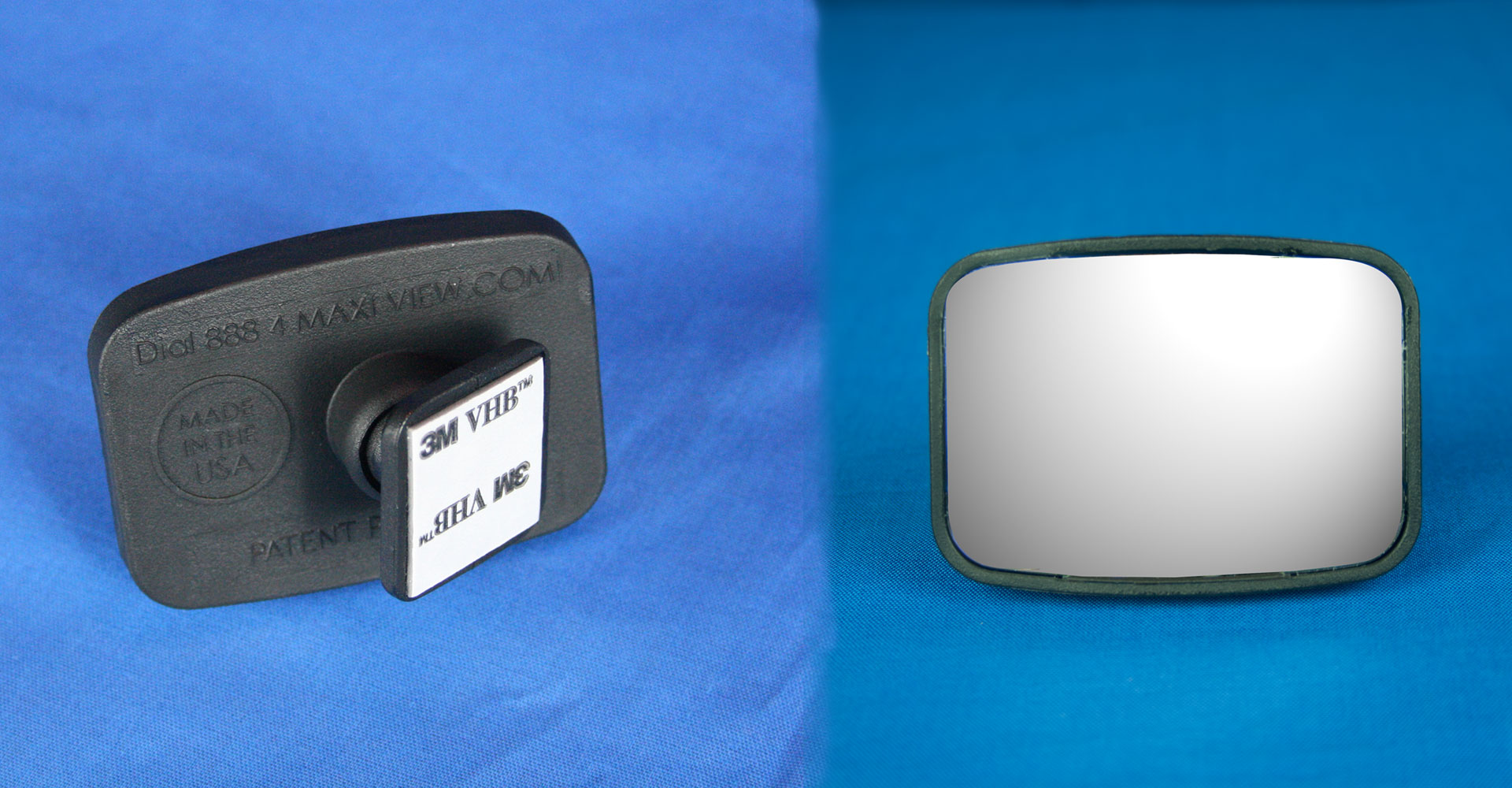 If you took your eyes the road whilst you were traveling faster than around 50 miles an hour, and shifted your head just over your shoulder to look behind you, you may have been able to see the vehicle that was sitting in your blind spot. But you may have taken your eyes from the road directly in front of you and put your vehicle and the lives of those within it in jeopardy. Without taking your eyes off the road you cannot be assured that there are no vehicles within your blind spot.Some of the ways that designers tried to resolve this flaw was with the fish eye or bubble mirror. You have probably seen or heard of them.They usually come with warning stating that some objects may be a lot closer than they appear. The greatest problem with these mirrors is that they shrink the size of the object you are trying to avoid. Does that sound completely ridiculous to you as well?
One likely solution to this difficulty is a concept by Maxi View Mirrors. Using a specifically copyrighted invention Maxi View blind spot mirrors can reveal the objects that the blind spot has veiled. Unlike the bubble mirror that reduces the image by a vast amount and then the driver has to accurately estimate the distance away from their vehicle it is.
When it comes to comparing the bubble and fish eye mirrors to the Maxi View blind spot mirrors you couldn't find a more ingenious design. The cleverly designed Maxi View blind spot mirrors are so successful and effective because they allow the driver ample time and opportunity to make a safe and accurate decision when driving. This means you don't have to strain and guess as to how far away the physical object is, and hope to goodness that your estimations were accurate. Maxi View blind spot mirrors will reflect an image up to three times bigger than it really is.