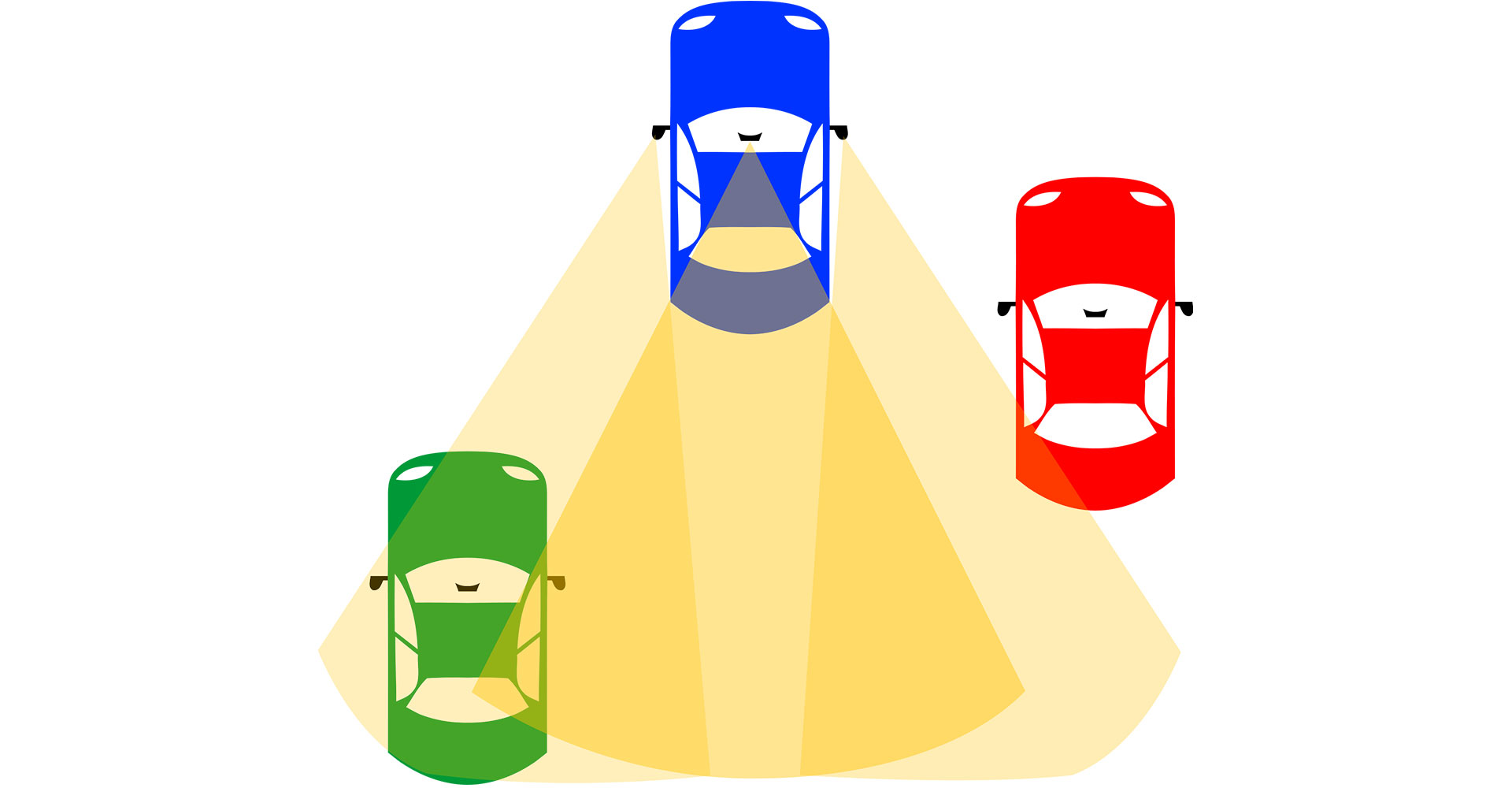 The highways, freeways, and Autobahns of the world have become unsafe for driving. Often, drivers make unintelligent moves while driving that may result in fatal accidents. However, there is no need to make any guesses or take your eyes off the road while wanting to make any lane changes. Generally, blind spots do not show all the areas while driving especially from the vehicle's rear. Moreover, while changing lanes the drivers are unable to view the traffic two lanes away. Therefore, blind spots are a primary reason for collisions and fatalities.
Attachable mirrors of the fish-eye and bubble types have been available for several years. Although, these mirrors provide a larger view of the traffic while driving, the clarity is distorted due to the enlargement. Therefore, the new flat lens blind spot mirrors are more effective in showing a larger view without distorting the image. The lens is designed with a superior optical technology, which provides durability to the mirrors. In addition, the lens is completely glare-proof for convenient night driving, resistant to foggy weather, and does not shatter due to an impact.
To ensure that the mirrors can be easily and effectively attached to towing mirror, motorcycle mirror, and motorhome mirror, these mirrors come with superior quality adhesive bonding strip. The adhesive was recently developed to instantly stitch injuries incurred on the battlefield. The technology is developed using a NASA-approved technique, which makes the mirrors durable and long lasting. The adhesive bonding strip is attached to the upper inside corner of the side mirrors without the aid of any tools. Moreover, the manufacturer provides the secret to remove the mirrors and reattach these to another vehicle. Because the adhesive is of a superior quality, the life of the mirrors is generally longer than the life of the vehicles.
All these features make the blind spot mirrors a necessity for being safe on the highways.