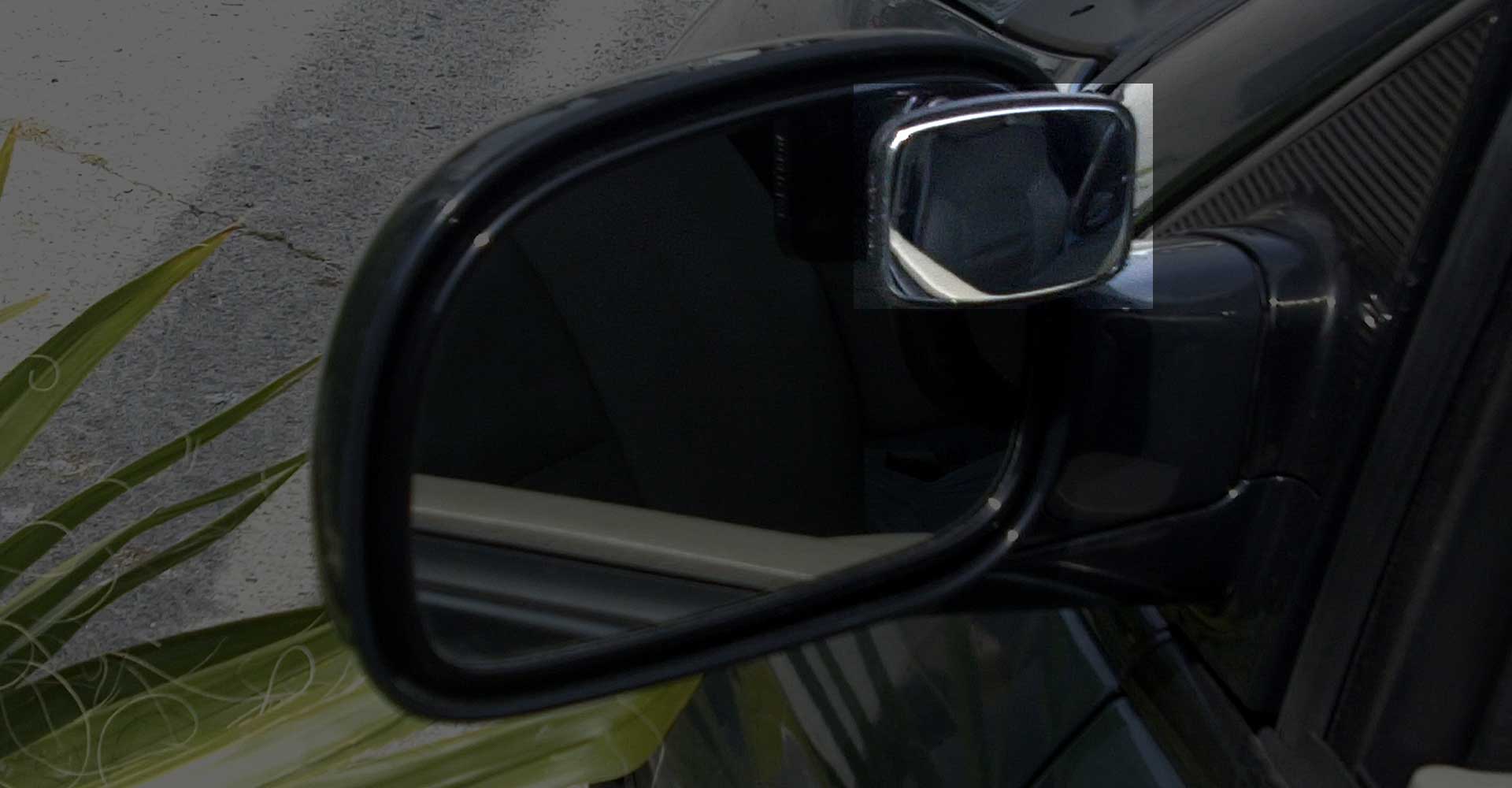 Do you ever wonder what dangers your side mirrors might be missing? Do you hate having to take your eyes off the road just to change lanes? There is a solution out there that will expose hidden dangers on our roads and provide a safer view than fisheye or bubble mirrors. Try the world's most adjustable Blind Spot Mirror, tested on both the California freeways and the Autobahns of Europe for optimal distortion-free vision.
Don't drive dangerously, purchase the MaxiView Blind Spot Mirror today and uncover the perils that lurk in your blind spot. Install it on your towing mirror, motorcycle mirror, or motorhome mirror, and sift through the hazardous roads with ease, knowing that you're protected by this unique Blind Spot Mirror. This mirror is 100% glare-proof, and has a fog resistant lens, expanding your view day or night, and in all types of weather.
This fully patented Blind Spot Mirror provides you with a realistic and enormous view, because it has a curvature similar to an 8 ½" truck mirror- as opposed to the fisheye mirrors which distorts and diminishes your vision and won't reveal vehicles concealed by your blind spot. Attaching to the only portion of the side mirror you do not use, this blind spot mirror quickly maximizes the safety of your vehicle.
Fully adjustable, as well as sleek and stylish, the MaxiView Blind Spot Mirror is perfect for any person and fits on all vehicles. It mounts in minutes without any tools, and if you change cars but still want the protection offered by this blind spot mirror, the directions included tell you how to easily transfer it to any car.
Don't spend another minute trying to navigate our dangerous roads without being fully protected by the MaxiView Blind Spot Mirror. Buy one today and easily expose the dangers on our roads.