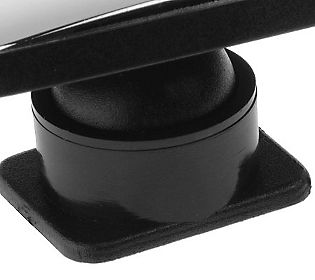 Over 400,000 vehicular mishaps occur annually with a majority of these occurring due to the vehicle blind spot. In addition, lane-changing causes smash up approximately 800,000 vehicles in a year, with over 160,000 injuries or deaths. An adjustable blind spot mirror can significantly help to reduce such mishaps.
Originally, these mirrors were designed for larger vehicles, such as trucks and trailers and were more appropriate for use in the fleet industry. However, these mirrors are now available for smaller cars too. These innovative blind spot mirrors reduce the number of accidents, insurance claims, automobile downtime, and personnel leave. Moreover, these mirrors ensure that family members remain safe while traveling in a vehicle.
Side motorcycle mirrors typically do not allow riders to anticipate other vehicles coming on to a lane from two lanes away. This occurs because the side mirrors only allow drivers to see the oncoming traffic from the adjacent lane. This requires the drivers to steal a glance sideways while changing lanes, which can be dangerous.
This potentially dangerous situation is easily avoidable. Adjustable blind spot mirrors provide drivers the opportunity to change lanes with confidence and added safety. These stick-on mirrors can be rotated a full 360 degrees with an adjustable ball or swivel. Therefore, while changing lanes, the drivers have a complete view of all the oncoming vehicles and anticipate their distance. This makes changing lanes simpler and more importantly safer.
The state of the art blind spot mirrors are 100 percent resistance to glare and can be easily stuck on to the mirrors, including towing mirrors and motorhome mirrors for a better visibility. The strip is made with high quality adhesive that is commonly used during immediate stitches provided on war grounds. Additionally, the MaxiView blind spot mirrors are unbreakable, and resistant to fog making them useful in all types of climatic conditions. Users can easily and conveniently attach these mirrors without any tools in minimum time.