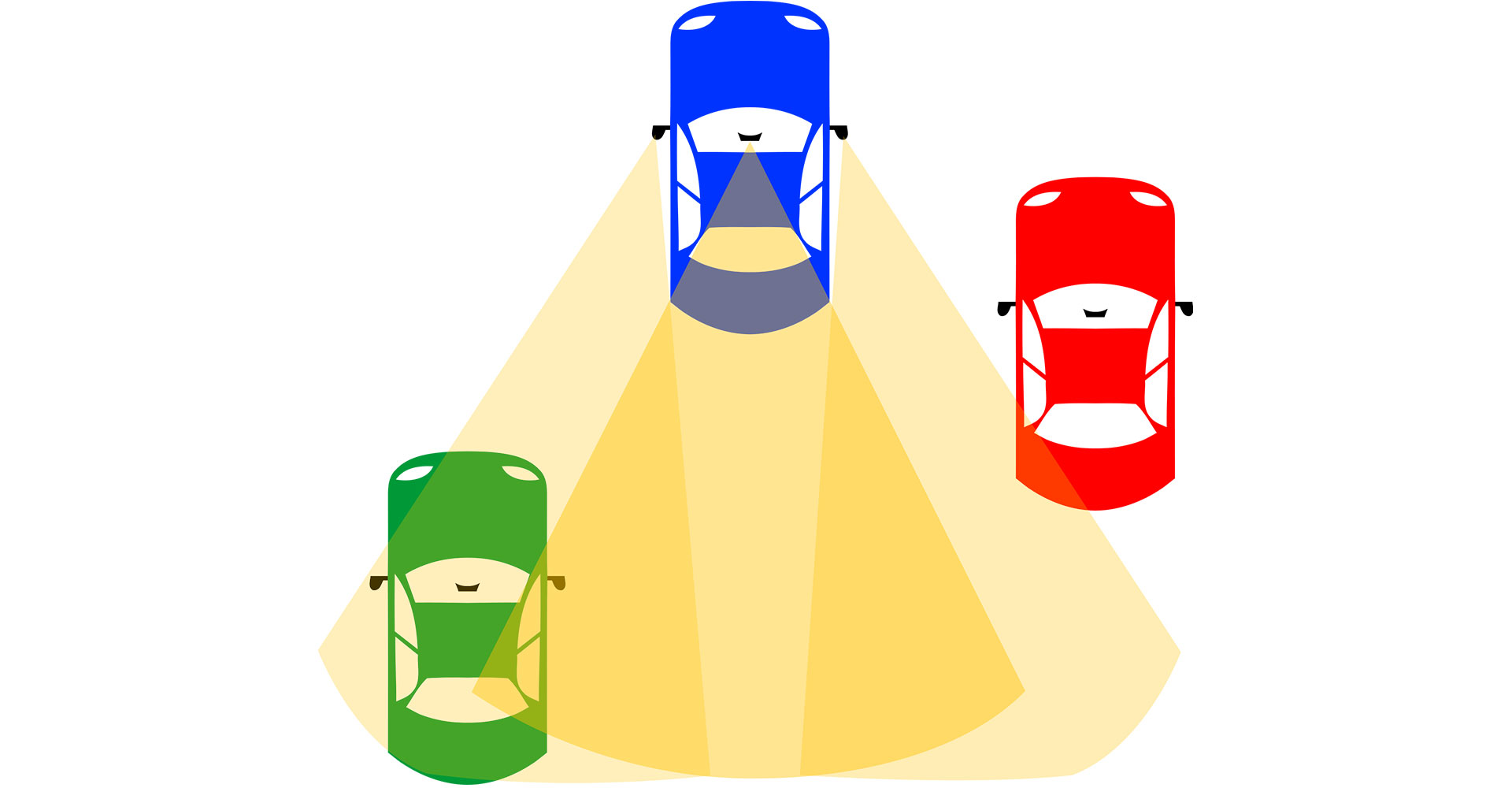 Every driver is aware that changing lanes is one of the most dangerous maneuvers on the road and causes more collisions on the roads both in city traffic and on the open road and freeways. Drivers always must be extra changing lanes because there is often a blind spot on the vehicle which prevents the driver from seeing an approaching car. If you are lucky you will see it as it comes out of the blind spot but if you don't it can cause a collision. If you are travelling fast this could be a fatal decision. Lane changing is a serious driving hazard which needs to be addressed positively before more lives are lost.
There is a solution however to this problem which can save lives for around $30. The MaxiView blind spot mirror opens up the blind spot and prevents lane changing blind spot incidences from happening. This blind spot mirror is a far improved model to earlier blind spot mirrors which had definite flaws with the distortion cause by the lens. These newly designed mirrors are optically engineered to produce a clear lifelike image which is up to three times larger than the lenses of other blind spot mirrors.
The MaxiView blind spot mirror is easily installed at home, simply affixing to the regular side mirror in the upper corner. It attaches using the supplied extra strong adhesive tape which comes on the package. The lens is mounted atop a ball swivel joint, which allows a 360 degree movement so the mirror can be adjusted to suit all drivers. Once fitted this set of blind spot mirrors opens up the road and removes the hazards of lane changing forever. It will last the lifetime of your car and can be removed to transfer to a new car of necessary.