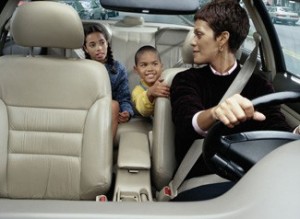 With good quality and well-designed blind spot mirrors, towing problems should be an issue of the past for many motorists. It is possible for every vehicle to eliminate the blind spot that is evident in all of them, regardless of the size, make or model of the vehicle or the item that is being towed. This is something that can be done in addition to using the traditional side mirrors already existing on your vehicle. MaxiView blind spot mirrors enhance the safety on the roads for when you need to tow.
Many blind spot mirrors will simply not have the vast advantages that come as standard on the MaxiView blind spot mirrors. For instance; when it comes to great towing mirrors, MaxiView mirrors offer 360° adjustable ball and swivel maneuverability which offers full focus, glare-proof, shatter proof, and fog resistance lens. They are attached to your existing side mirrors with a super strength bonding strip.
Most of the traditional and greatly inferior blind spot mirrors can block you from viewing much smaller cars to the side of your vehicle. When using a MaxiView blind spot mirror there is no vision that is impeded and in fact, visual reflection is enhanced greatly.
Drivers can now enjoy double their normal visibility and the once misleading distances of the bubble mirrors are completely eliminated because the mirrors are optically engineered for expanded, distortion free visibility.
The blind spot car safety towing mirror is placed in the upper corner of the side mirror in the area that normally would reflect the sky. This means that you can see everything in your blind spot and to the side and rear of your vehicle without having to squint and estimate as to its distance from you.