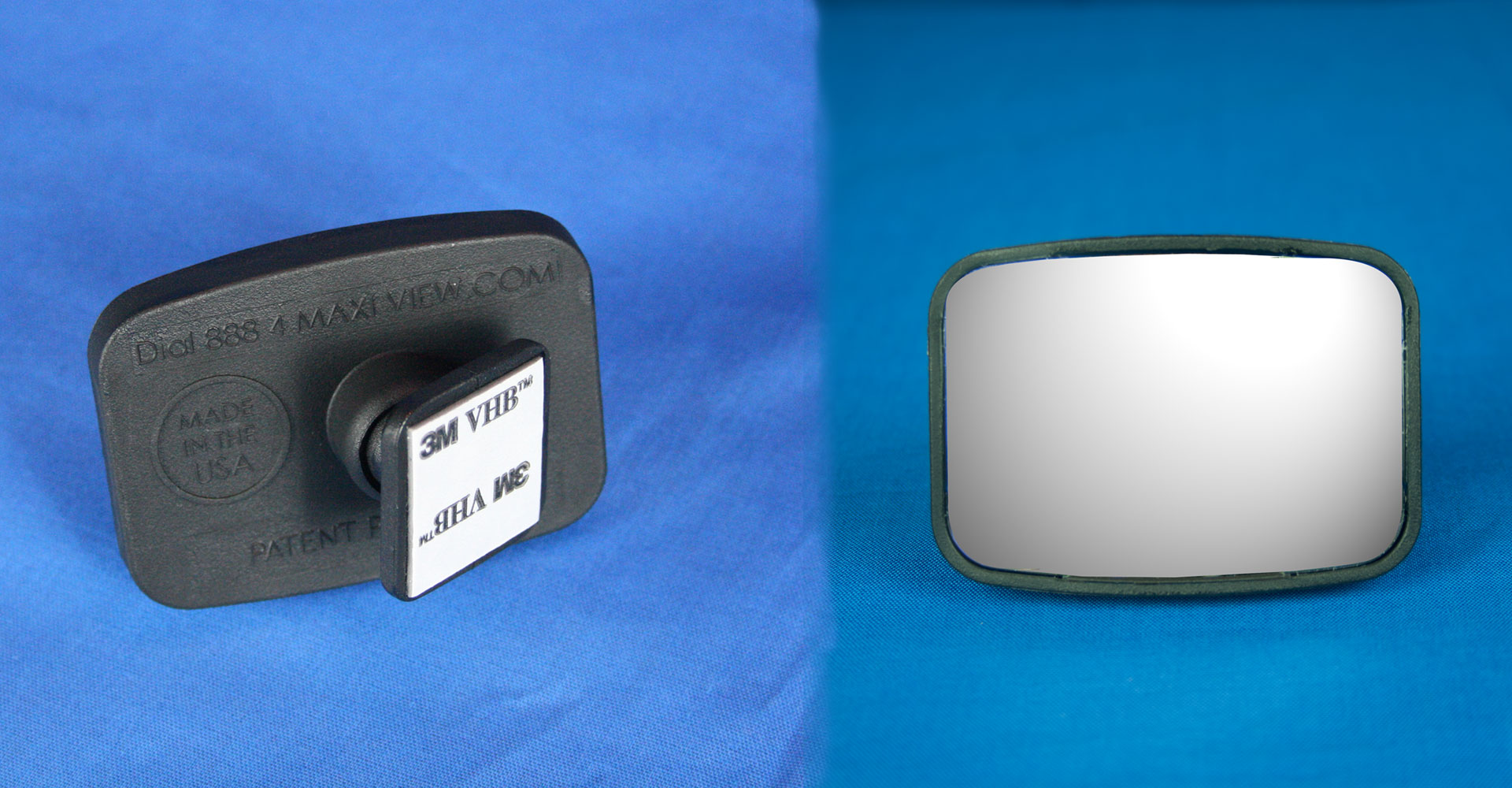 Blind spots are a reality in all types of vehicles whether it is a small car or a large delivery truck. These are extremely dangerous and are one of the major causes of the large number of accidents in the country. These blind spots are evident when you are trying to change from one lane to another on the highways. While changing lanes, the drivers are unable to see the oncoming vehicles that are in their blind spots, which often lead to collisions. If you are alert and are able to move back into your lane, you can avoid the crash. Sometimes these accidents can be severe and result in loss of lives and property.
An excellent method to eliminate these from the motorcycle mirror, towing mirror, and motorhome mirror is the use of blind spot mirrors. Here we provide instructions on the installing of these convex mirrors that are extremely beneficial in eliminating the dangerous blind spots. The biggest advantage of these add-onmirrors is the fish-eye view provided, which increases the range of your view covered with the side mirrors.
While installing these mirrors, you must clean the side mirrors with an alcohol pad to remove the accumulated waste. Follow this by attaching the blind spot mirror to the roadside edge of the side mirrors. These mirrors are provided with a strong adhesive that are easy to stick on to the surface. To ensure you have correctly fixed the mirrors, you must ask someone to walk around the car and you should be able to view the person from all the mirrors of your vehicle. You can then adjust the side mirrors to ensure that the blind spots are completely eliminated, which reduces the risks of accidents making the roads more safe for you and your family members.