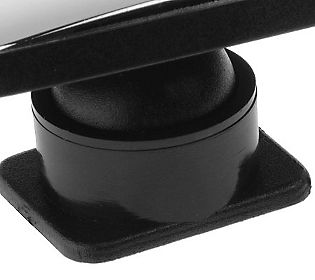 Driving is one of the most dangerous activities when your visibility is limited. There are different combinations of dangerous events that can easily land you in the middle of a car wreck. The fear factor also multiplies exponentially when you are sure that there is a spot behind you that you cannot clearly see through your side mirror. Turning your head to physically to check what lies in your blind spot is also likely to end you in a car wreck should you ram behind the car in front of you. Luckily, with the emergence of the blind spot mirror in the market, you can now drive safely with full visibility of the cars in front and behind you.
The blind spot mirror, which can be fitted on every type of vehicle's mirror such as the towing mirror or motorhome mirror, is easy to install and is quite affordable. It is one of the best investments you can have for your car to ensure safety from car wrecks not only for you but also for other road users as well. It is a state-of-the-art lane changing mirror that facilitates a wide visual spectrum of the rear and side view.
The blind spot mirror has undergone successful testing both in California's freeways and in the European autobahns to prove its superiority over the old fashioned fish-eye and bubble side mirrors. With a hassle-free installation using a NASA technology bonding strip, the blind spot mirror easily attaches on any vehicle's side mirror without the need for tools. It is set on a unique swivel ball that gives it an adjustability of 360 degrees to match every driver's height and viewing position. Safe driving calls for good visibility through your side mirror. The opposite is truly dangerous and reckless. Investing in a blind spot mirror could easily mean reaching your destination in one piece, or becoming one more car wreck statistic of the state's annual road carnage.