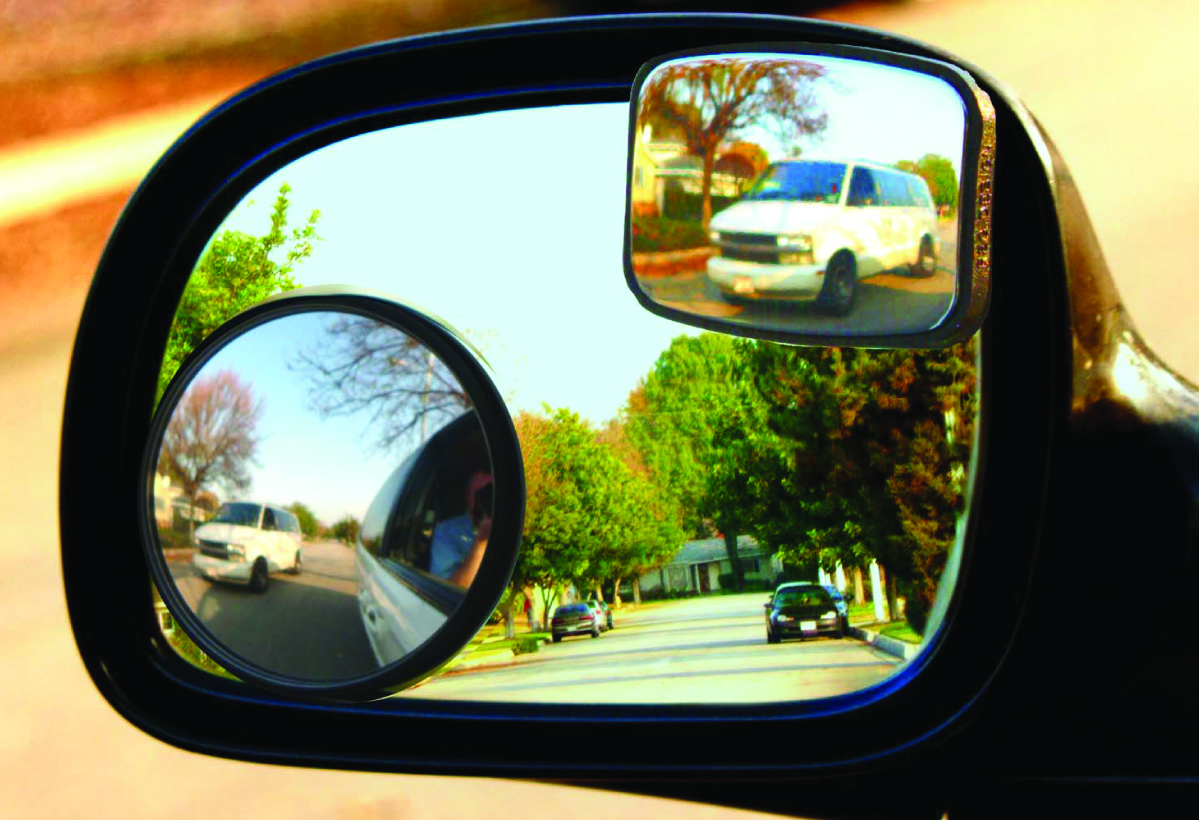 Blind spots were common in the past but newer vehicles have smaller areas that can be easily eliminated to reduce vehicular collisions. Drivers should adjust the rear and side mirrors to eliminate these minor blind spots. In addition, the latest stick-on state of the art blind spot mirrors should be used to further enhance the drivers' visibility. Below we discuss some common blind spots and how the new mirrors can be used to reduce these.
While changing lanes, a motorcycle on the far side of the lane may not be visible. This may result in a collision or emergency brake to avoid collision, which is dangerous. These revolutionary mirrors stuck-on the vehicles side mirrors including towing mirrors of bigger vehicles, increases the driver's visibility of smaller vehicles on the far side of the lanes.
Often, large and medium vehicles are visible from two lanes over. However, smaller vehicles, such as bikes or scooters are not seen. In the event, that the driver of the car and the bike rider enter the same lane, there is a possibility of a collision. The world's most adjustable blind spot mirror extends the visibility of smaller vehicles two lanes away and reduces the possibility of collisions.
Motorcycle mirrors provide limited visibility due to the smaller size of the bikes. In addition, the upper inside edge typically shows the sky and is one of the common blind spots of a bike. Motorcyclists can use these mirrors on this edge and increase their visibility that results in safer lane changing.
Another common blind spot is the presence of smaller objects on the rear while reversing the vehicle. Side mirrors are helpful while backing up but will not show objects on the vehicle's back. Use of MaxiView blind spot mirror eliminates this risk by showing the presence of these objects.
Modern cars do not have many blind spots that cannot be eliminated. Moreover, the innovative MaxiView mirrors provide further assistance to eliminate blind spots. The mirrors are suitable for all types of vehicles, including cars mirrors, motorhome mirrors, and truck mirrors.