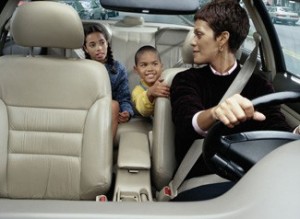 Every year, the United States of America reports numerous deaths and permanent disability incidents due to collision that occur while trying to change lanes. Lane changing is become the foremost answer to the question what move you should never make on our roads! This is especially true on the highways, freeways, and the autobahns of the country.Then the important question becomes on finding methods to make this maneuver safer for the drivers.
One such efficient, effective, and affordable option is the use of blind spot mirrors. As we all know the presence of blind spots is one of the leading causes of these accidents. Hence, the adjustable mirrors provide an enhanced and clear image to the drivers. The mirrors are attachable to the towing mirror, motorcycle mirror, and motorhome mirror. The mirrors are the most appropriate for the upper inside corner of the side mirrors, which is where the presence of sky makes visibility a major issue.
The blind spot mirror is attached using an adhesive tape strip. The strip is made with a super all-weather bonding adhesive. The adhesive is a recent technical development that is used in surgical stitching of battlefield wounds. The manufacturers provide a three-yearwarranty on the adhesive strip. The mirrors are easily installed using a NASA developed technology, which does not require the use of any tools or equipments. Moreover, you can use the blind spot mirror in multiple cars, as the manufacturers provide the exact method to detach the mirror and move it to another vehicle.
Using blind spot mirrors is advisable to make driving on the roads safer, especially appropriate for those drivers who are habituated to frequent lane changing. The mirrors are aesthetically pleasing and customizable to make these appropriate to complement the appearance of any make of the vehicles.