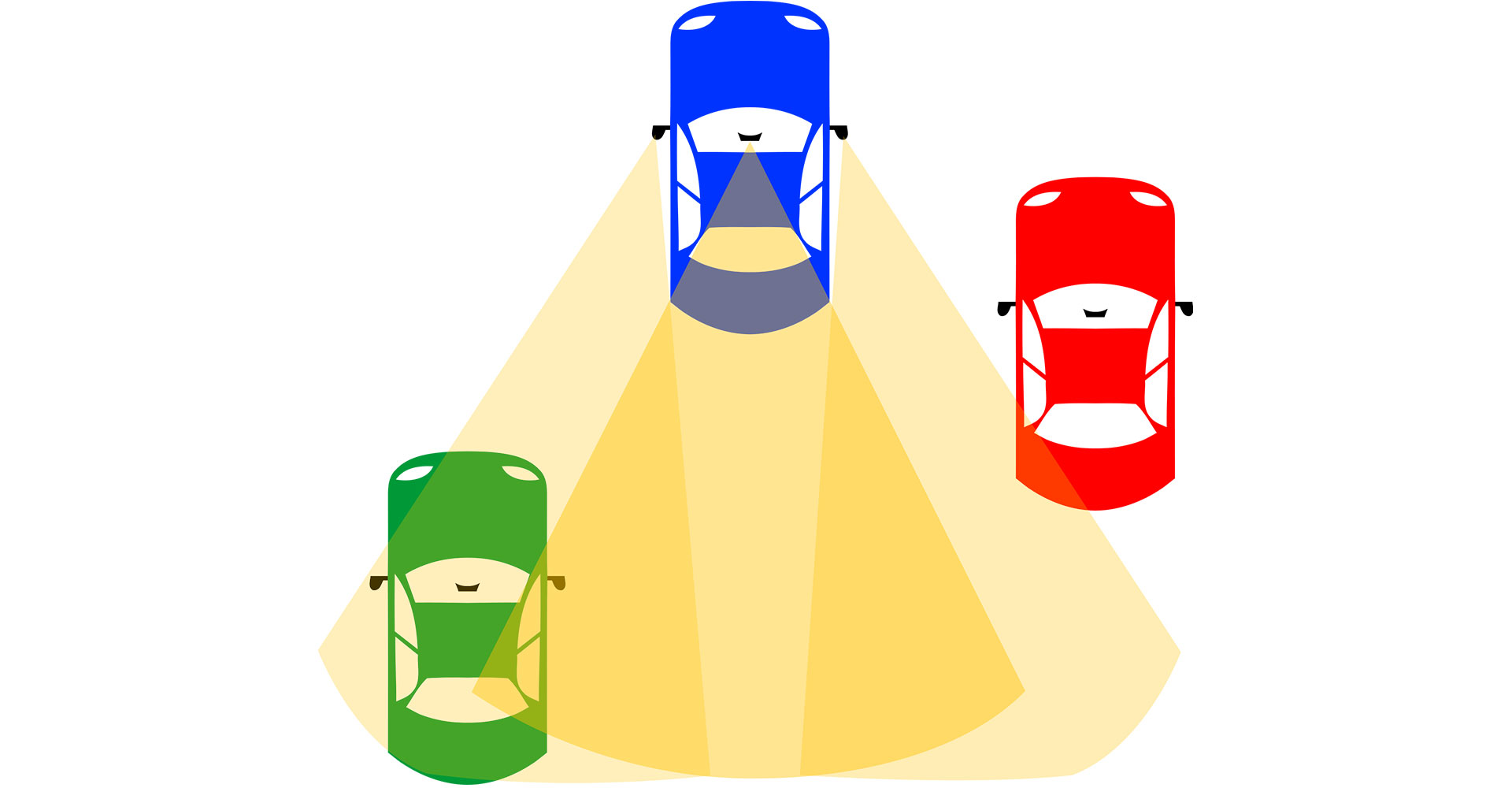 Ever worry that you'll forget to check your blind spot and careen into another driver? It happens all too often, and can easily be prevented with a specially designed Blind Spot Mirror. You can help improve the safety of our roads by adding this blind spot mirror to your side mirror, and never again worry about failing to see a car in your blind spot.
If you add a superior quality Blind Spot Mirror to your towing mirror, you can make your driving even safer, as this mirror gives you a realistic view of what may be hiding in your blind spot, allowing you to carefully change lanes with confidence. It is superior to bubble and fish eye mirrors because it gives you an accurate reflection, rather than distorting your vision and decreasing the size of the vehicle you are trying to avoid. The MaxiView Blind Spot Mirror is also perfect for motorhome and motorcycle mirrors, improving the safety of your driving by providing you with a fully adjustable view.
With a unique night vision feature that prevents 100% of glare, you are sure to be protected by this blind spot mirror. It also will not fog due to bad weather, and is shatterproof, so you never have to worry about a stray rock breaking it. The MaxiView Blind Spot Mirror attaches easily to the portion of your side mirror that typically reflects only sky, allowing you to maximize the viewing potential of your mirror. No tools are required for assembly, as it mounts using a thoroughly weather proof space age adhesive strip.
Fully maneuverable to any driver of any height, this Blind Spot Mirror has a 360° adjustable ball and swivel and will optimize the view from both side mirrors. Don't promote perilous driving; purchase the MaxiView Blind Spot Mirror and make our roads a safer place to drive.