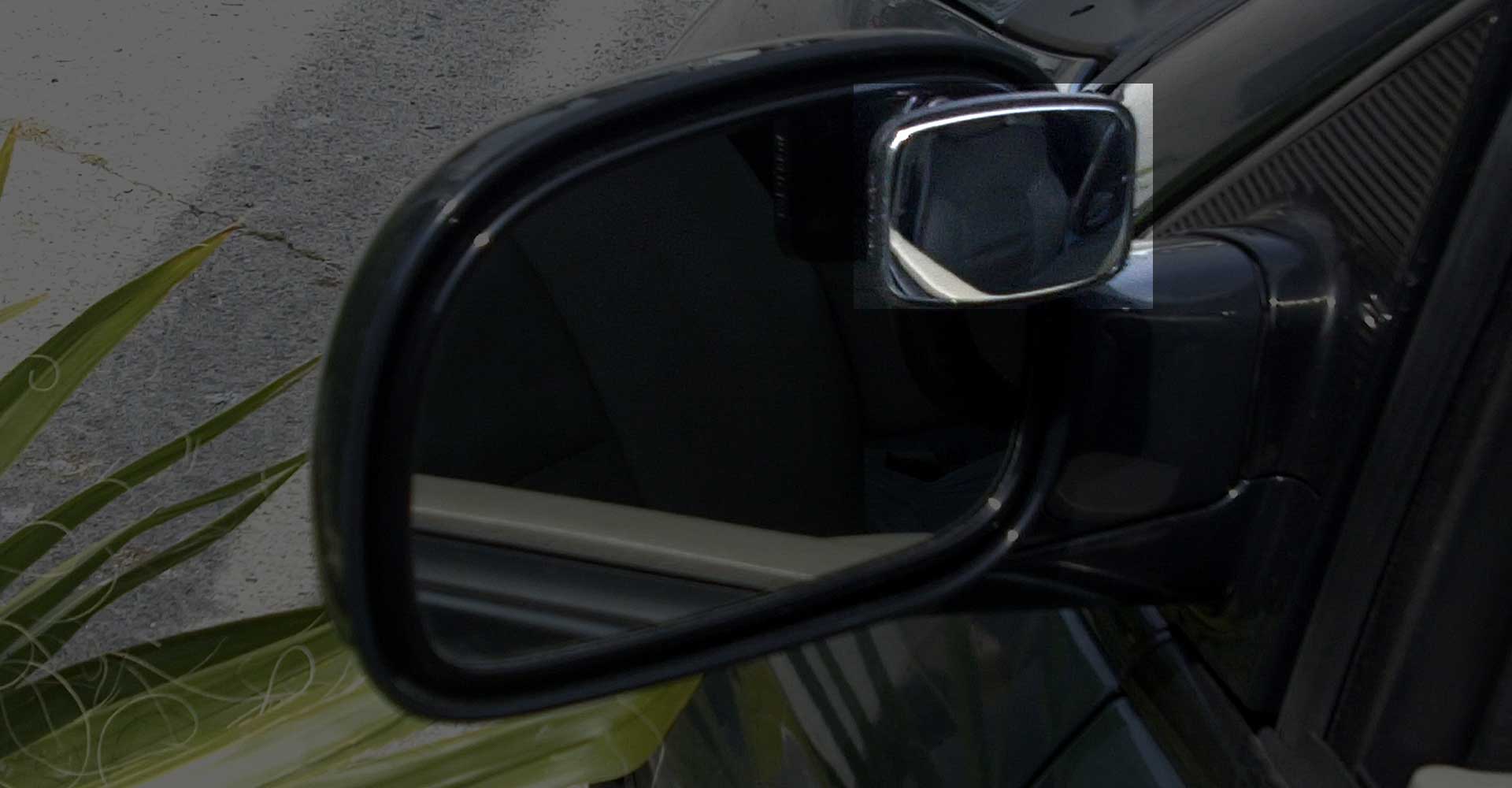 Think about the changes that the family car has undergone over the past three or four decades. The shape the motor the efficiency of the average family vehicle has undergone some major transformations over this time. Now take a look at your side mirrors on your family vehicle. These have remained relatively unchanged during these times of massive growth in the automotive industry., It seems ironic that the one component to the family car that is the cause of so many collisions on our roads has not been modified to allow for safer travel. MaxiView mirrors saw that great change needed to be made when it came to the safety of you and your loved ones travelling on the highways that bind our nation. MaxiView mirrors developed their specially patented blind spot mirror to help curb the incidence of collisions when changing lanes.
Did you know the one most common reason that a driver will give when they have a collision after trying to change lanes is that they simply did not see the other vehicle in their blind spot? All cars have a blind spot, as do trucks and motorcycles. The blind spot is an area behind and to the side of the vehicle that cannot be seen in the side mirrors without twisting around and removing your eyes from the road. This is not a safe thing to do when travelling at 60 miles an hour in a four lane carriage way.
MaxiView blind spot mirrors were designed so that the driver doesn't have to take their eyes from the road to know what is hiding back there in their blind spot. With the most adjustable mirror on the face of the planet, MaxiView blind spot mirrors are making driving on the roads safer for all. Coming in at under $30 a pair, can your family vehicle really afford not to have MaxiView blind spot mirrors?