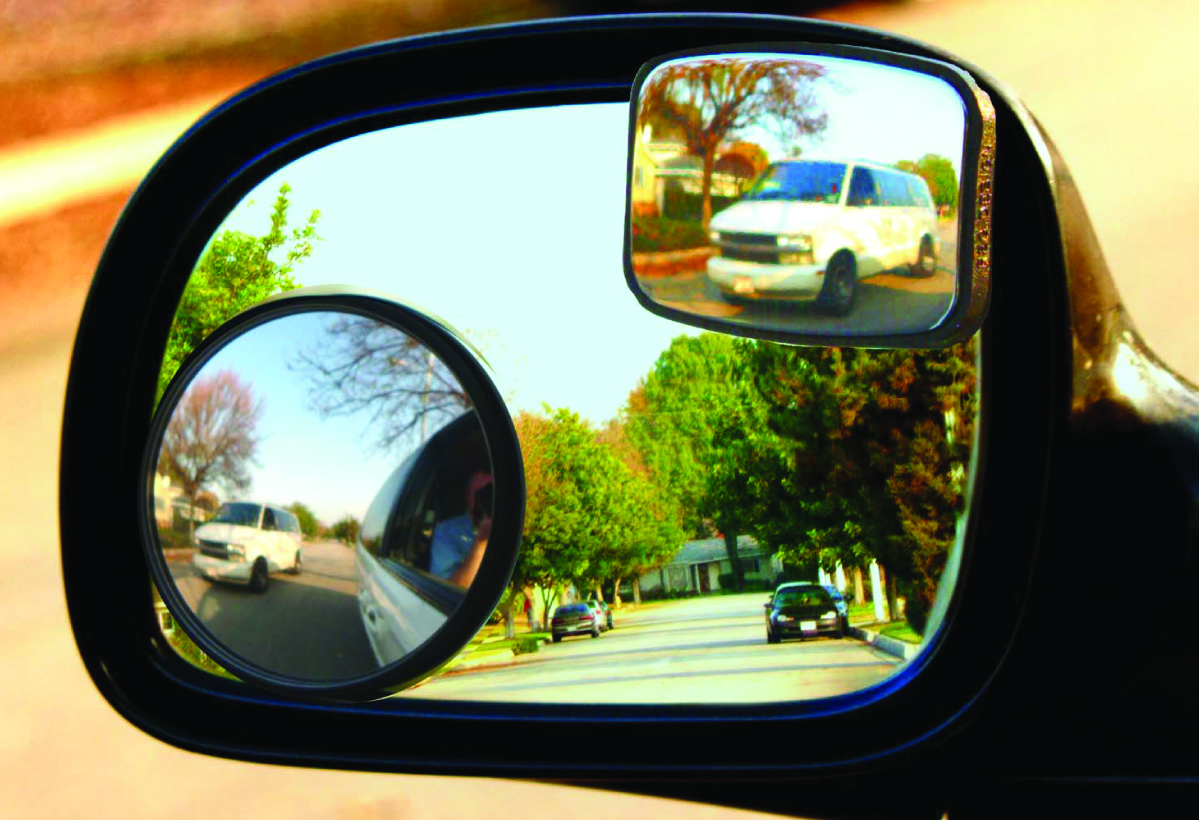 How to make safe road changes is one the commonest question that any driver asks. The presence of blind spot entails that the driver makes an assumption while changing lanes, which can be miscalculated. Alternatively, the driver may take his eyes off the road and turn around to see if there are any vehicles in the blind spot, which is equally dangerous. Therefore, to eliminate these risks, a new type of blind spot mirror is now available.
The technically advanced blind spot mirrors are superior to the other types of mirrors that exist in the market. Most adjustable mirrors that are currently available are the fish-eye and bubble mirrors. However, the distance seen between vehicles through these mirrors is incorrect and the vision is extremely distorted. The new blind spot mirrors that provide a high lens quality that does not shatter, resists fog, and has anti-glare properties for the drivers' convenience overcome these shortcomings.
The mirrors are compatible to all types of vehicles, which include small cars, large cars, trucks, trailers, vans, and high-end car models. Additionally, the modern design of these mirrors is compatible to the overall aesthetics of the vehicle and easily blends with the vehicles' mirrors. The adjustable mirror is suitable for towing mirror, motorhome mirror, and motorcycle mirror as well as all other types of vehicular mirrors.
The advanced blind spot mirrors are easily attached to the upper inside corner of the side mirrors, which is used the least due to the presence of the sky. The all-weather bonding strip manufactured by a technique developed by NASA comes with a three-year manufacturer's warranty. The adhesive is used for stitching battlefield wounds and is permanent lasting. Attaching the mirrors does not require any extra tools. The secret removal procedure is provided with the manual, which allows users to attach the blind spot mirrors from one vehicle to another.