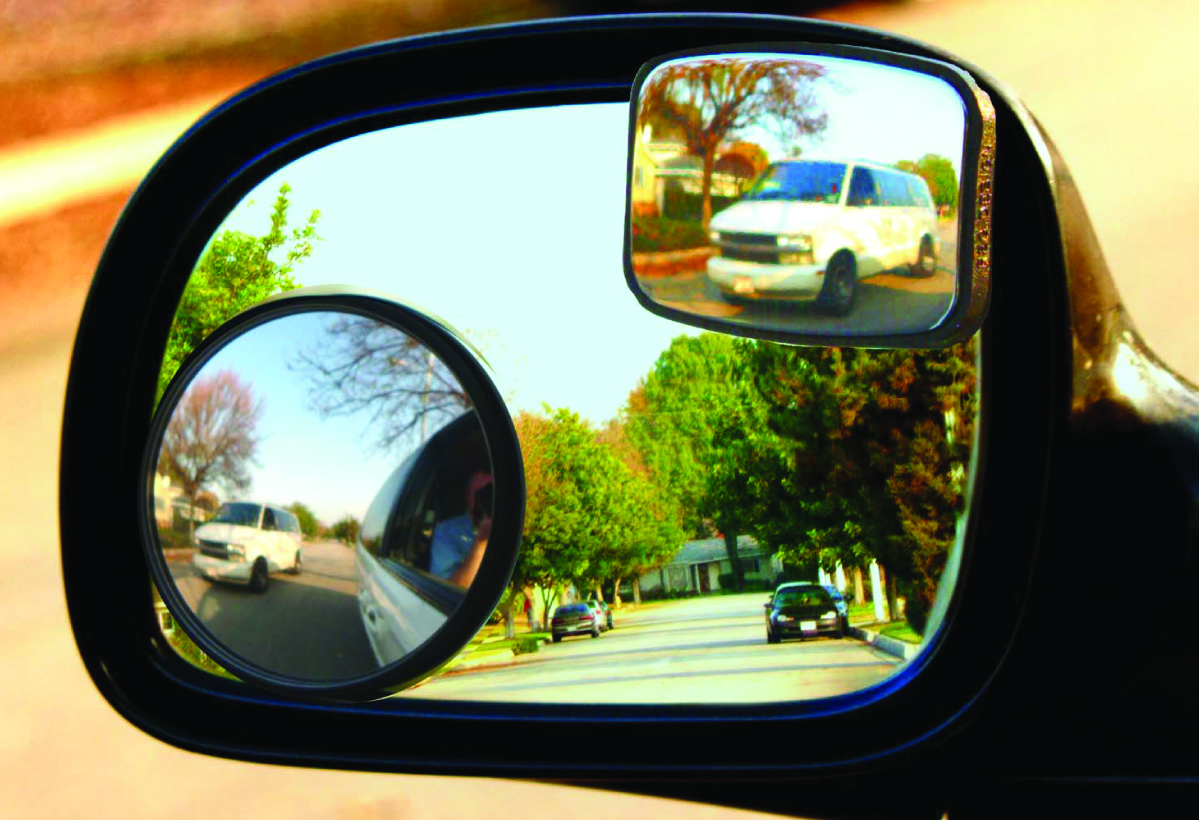 There is a section towards the rear of most makes and models of car, which creates a blind spot for the driver, viewing from the side mirrors and rear vision mirror. A driver needs to turn their head around to check this blind spot. This can be a dangerous thing to do when you are traveling alongside other vehicles in moving traffic; however it is not safe to change lanes without checking as there may be a car in your blind spot.
As many accidents on our roads happen while lane changing, it is safe to say that the presence of blind spot mirrors on all cars would greatly reduce the road toll. Most vehicles do not come with blind spot mirrors and various stick on versions have been tried over the years but were not widely reviewed.
The MaxiView Blind Spot Mirror on the other hand, uses the latest technology and is a very successful and popular product. It is constructed with an optically engineered lens to produce a clear reliable image and it is also shatterproof, fog resistant and 100% glare proof.
The MaxiView Blind Spot Mirror is easily installed single handed, following the step by step instructions. It attaches to the existing side mirrors of any vehicle in the upper corner, out of the way of the regular side mirror image. It is attached using an adhesive strip designed for all weather and temperatures and features a 360 degree ball swivel adjustment so that the mirror can be fine-tuned to suit varied body height. The MaxiView Blind Spot Mirror has a stylish appearance with a black finish which suits even the most luxurious of cars.
One you start using the MaxiView Blind Spot Mirror you will be surprised how much better you drive with the peace of mind that you have invested under $30 on something which may reduce your likeliness of damage and collision.