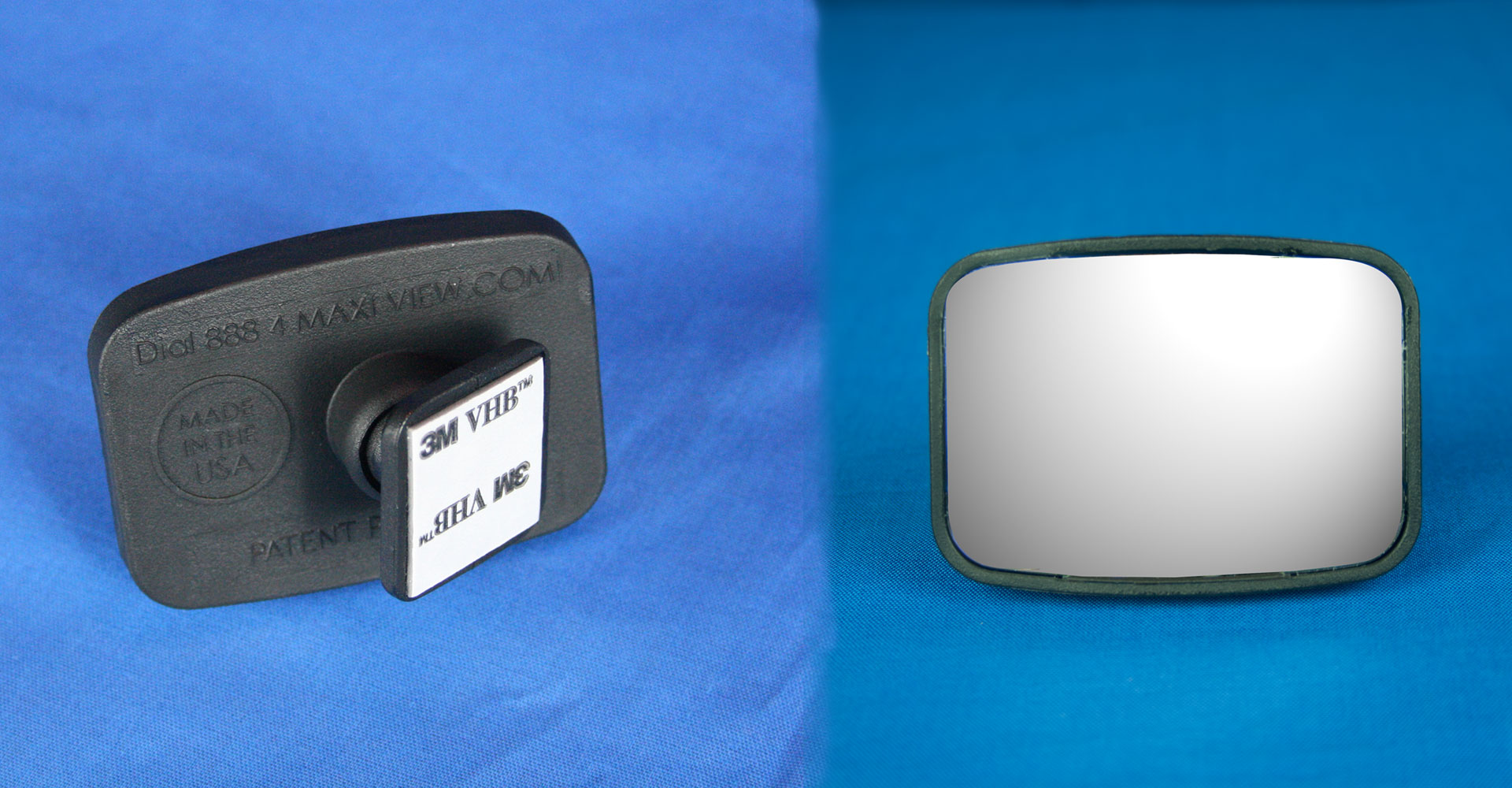 Side view mirrors in all vehicles, which include motorbikes, small cars, luxury cars, vans, and trucks have blind spots. The existence of these prevents the driver from getting a clear view of the oncoming traffic that is located beyond the field of their vision. These blind spots are one of the most common reasons of collisions, which often lead to fatalities. Therefore, you must consider blind spot mirrors to eliminate the blind spots and improve your visibility.
These mirrors are extremely affordable, small, and easy to fix to the all types of vehicular mirrors, such as motorhome mirror, motorcycle mirror, and towing mirror. The solution for rear view mirror blind spots includes wider mirrors with small winged mirrors attachable to both sides thereby increasing visibility.
You must first adjust the driver's side mirror keeping it at the common angle you maintain. Then attach the add-on mirror on the outer left side of the mirrors. However, you must experiment with various positions to find the ideal spot that helps to remove the blind spots in the mirrors.
Most of these technically advanced mirrors are made with high quality material, which makes these durable and long lasting. Moreover, the mirrors come with swivel balls that can assist you to adjust the angle as required by you, which makes it appropriate for those vehicles that are driven by multiple drivers. The lens is made with optical glass, which makes it resistant to smashing and glaring, which makes night driving more convenient.
The blind spot mirrors are available in aesthetically pleasing appearance, which blends with the vehicle's overall look. Therefore, you can use these on your luxury car without being worried about marring the vehicle's appearance. The convexity of these mirrors enables drivers to expand their vision around the vehicle, which is an important safety precaution.