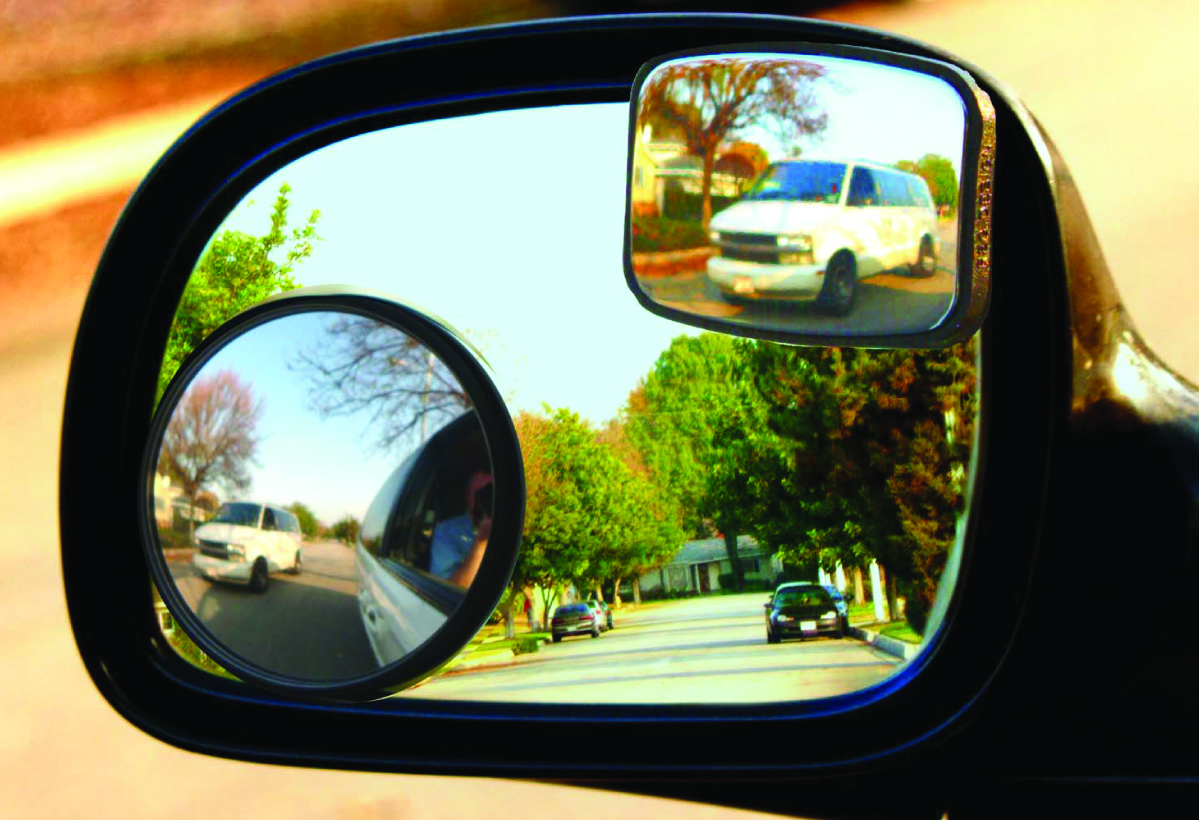 We are all aware of the existence of blind spots, which make driving on the roads very dangerous. These are the primary cause of a large number of collisions that occur while making lane changes. Moreover, these accidents result in great damage to the vehicles and also result in a large number of premature demise. Irrespective of the technical development in the automobile manufacturing industry, the existence of blind spot in every vehicle continues. If we are unable to eliminate blind spots during the manufacturing process, we can now eliminate these dreaded invisible areas with blind spot mirrors.
These mirrors are very beneficial in saving a large number of lives by preventing fatal collisions while making lane changes. The mirrors expand the visible area by up to three times the normal area visible through the normal vehicular mirrors. The flat designs ensure your view is clear and not distorted as happens with the bubble or the fish eye mirrors. Moreover, the mirrors are adjustable with the swivel ball technology that makes these appropriate for any driver and his/her personal requirement.
The modern types are suitable to fit any vehicular mirror, which include towing mirror, motorhome mirror, and motorcycle mirror. The designs ensure your vehicle's appearance is not affected by using these to increase your view. The excellent quality materials used for manufacturing these mirrors guarantee the durability of these mirrors. A NASA developed high quality adhesive is used for manufacturing the bonding strip, which makes it durable under all weather conditions. The optically treated glass provides shatter resistance to the lens. The anti-glaring property provides more comfort while you drive during the night. In addition, the high quality treated glass makes the lens resistant to fog thus ensuring you can drive in all weather conditions. Therefore, with all these benefits you must use blind spot mirrors to save lives.