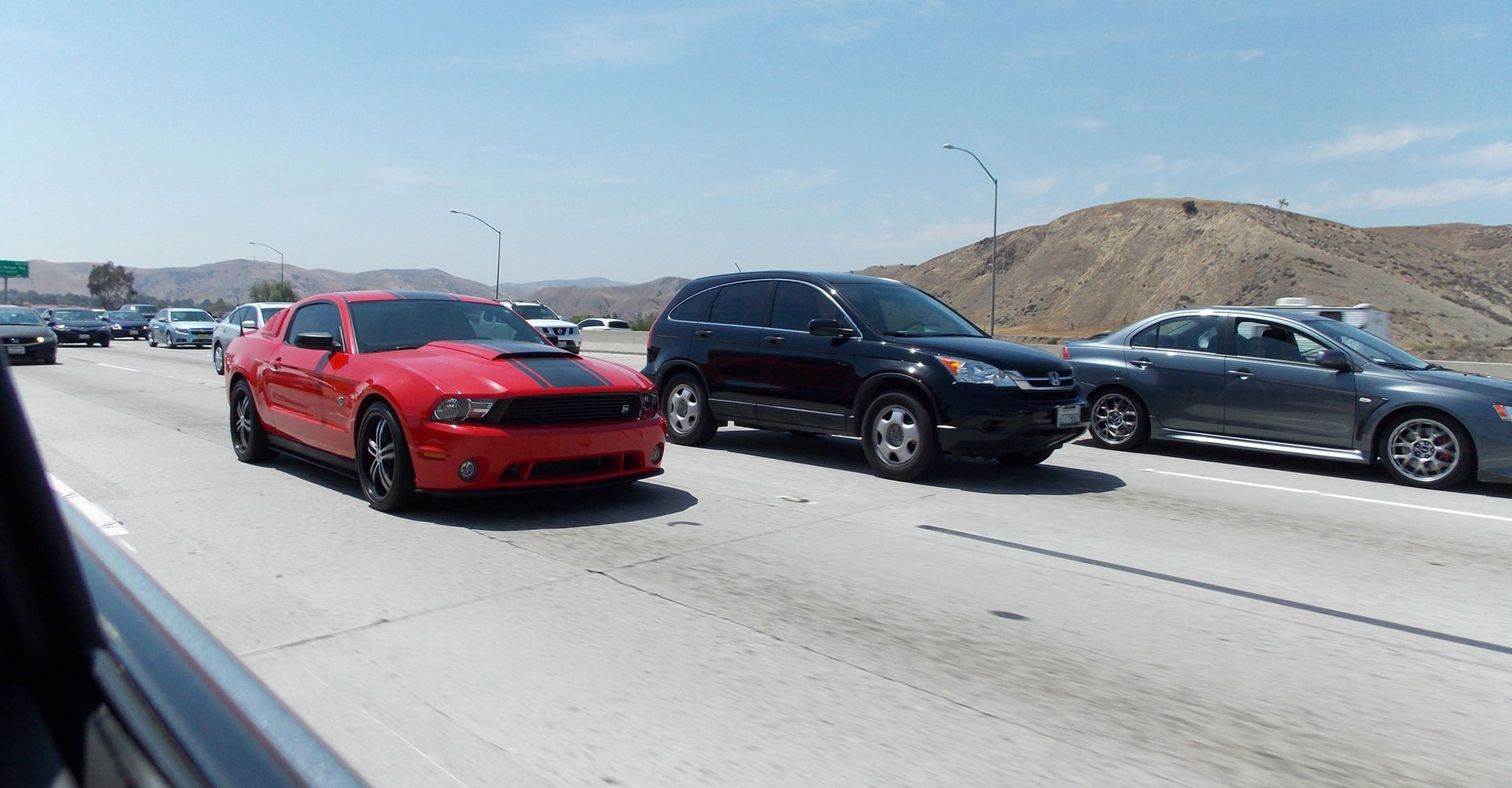 When you are towing behind your car, you cannot rely on the usual side mirrors to give you the best view. The length and possibly the width of your combined vehicle will be much greater than before and you need towing mirrors to help.
The basic idea is to give you a wider and deeper view of the road, in particular the area to the rear quarter. So, the simplest sort of towing mirror is just a clip-on second mirror. Attached with simple clips, this second mirror gives a second view, further out from the first. This effectively widens the vehicle and your view down the side of it.
Another version helps reduce the distraction of having two mirrors each side, by having the second mounted on a bracket which is stuck on to the first with a vacuum sticker. This means you cannot look in the normal mirror by mistake and the second, wide mirror is your only choice.
Some manufacturers recommend having a flat screen mirror to the off side and a convex mirror to the near side. This gives a widened view of the near side, which as a driver you are further away from. This means you are looking at 4 mirrors with 3 different perspectives!
Some makers offer a complete replacement mirror. This takes the place of the original wing mirror and has scissor-type expandable arms, so that either mechanically or sometimes electrically, the mirror can be pushed further and further away from the side of the car. This allows better adjustment to the width of the car or the load you are towing.
The fixings for towing mirrors are numerous. Some are specific to the car they go on and others claim to be universal fittings. Various different sizes of mirror are offered too.