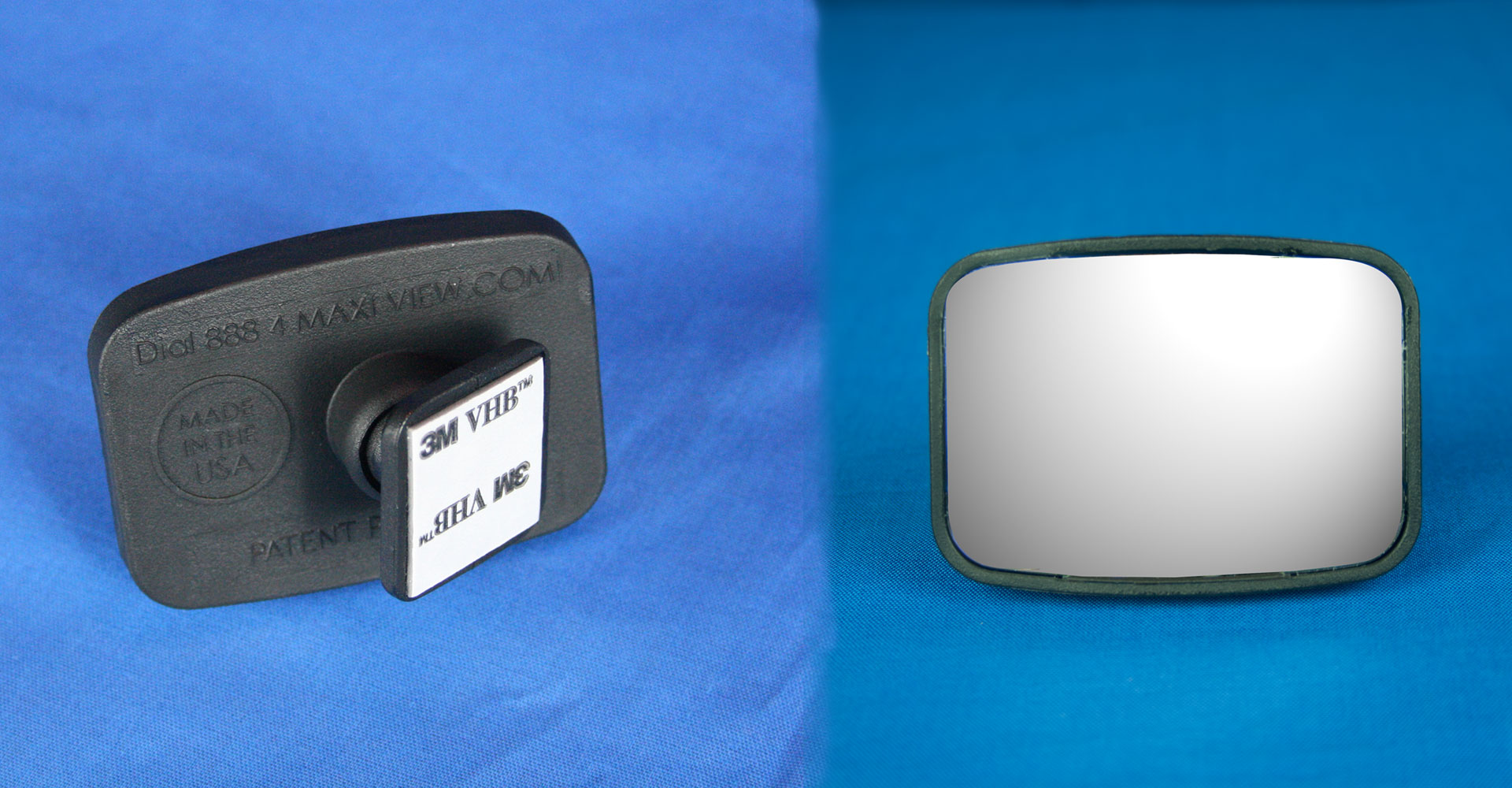 With increases in traffic on our roads today; the number of collisions that occur has increased as well. Certainly the standard and size of the roads we use today has improved, but the risk when driving on them has also increased. We all seem to know that riding a motorcycle is one of the fastest and fuel efficient modes of transport. It does not come without major risk to the rider, however. Motorcycles are one of the most unsafe vehicles on our roads simply because many motorists fail to see them on the road. One wrong move by the motorcyclist or by a motorist on the same road can easily cost a life.
One way to increase the safety of motorcyclists as well as motorists on the roads is to use blind spot mirrors.
MaxiView blind spot mirrors have been successfully trialed on motorcycles and have improved the safety of riders dramatically. Because MaxiView work in the opposite way to the standard blind spot mirrors that have been on the market up until now, they are far more effective in offering the motorcyclist plenty of time to negotiate lane changes and to recognize what objects and vehicles are in their blind spots.
Not only for the motorcycle, the MaxiView blind spot mirrors can be attached to any vehicle that has existing side mirrors. As the world's most adjustable stick on mirror, MaxiView can highlight areas within the blind spot that the motorcyclist would have had to physically check before. This means eyes remain focused on the road ahead and looming dangers are highlighted long before they occur. Regular vehicles report the positive impact that attaching MaxiView's blind spot mirrors have made on their motoring safety. No longer are they confronted with an irate driver or motorcyclist who is reeling from the near miss when the motorist mistakenly thought it was clear to change lanes.